The Team
Dr. Christopher Tsang, DDS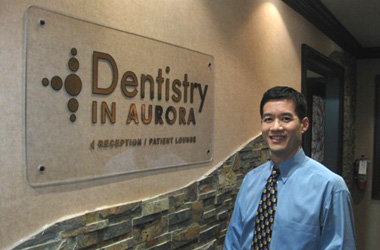 Dr. Christopher Tsang is clinic director of Dentistry in Aurora and has incorporated a BioSafe approach to dental care in combination with lasers and high magnification dental operating microscopes to promote faster healing with less pain and fewer injections. When removing mercury fillings, extra precautions are taken to protect the patient and the team of dental professionals from the highly toxic mercury vapours. The office is Fluoride-free due to its toxicity.
Dr. Tsang graduated from the University of Toronto, Faculty of Dentistry in 1988 and started his career in northern Ontario working with the Aboriginal Cree Nation. As the Dental Department Head of Moose Factory General Hospital, he worked alongside Cree assistants to provide care to the local population along the west coast of James Bay. His duties included supervising dental students and residents from the University of Toronto and University of Western Ontario. He also spent a few months working in the Northwest Territories before returning to the Toronto area to settle into private practice.
He is actively involved in the community and has been a member of the Aurora Optimist Club for over 10 years. The club's motto is "Friend of Youth" and helps with developing both academic and recreational opportunities for the youth of the community. He has experienced working in an outreach program at the Shout Clinic in downtown Toronto which provides free dental treatment to Street Youth.
Dr. Tsang enjoys speaking to groups of dental professionals and various community groups and has appeared on television to share his passion for dentistry and the benefits that modern technology and a holistic approach can provide for our overall wellbeing. He also enjoys upgrading his knowledge and skills with continuing education seminars and Study Club meetings.
He is the proud father of two girls, a newborn and a 3 year old.
Dr. Kelly Farber, DDS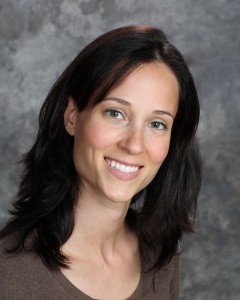 Here at Dentistry in Aurora, we are proud to announce the arrival of Dr. Kelly Farber on our website. Dr. Farber earned her Doctor of Dental Surgery degree at the University of Toronto in 2001. Dr Farber has been a member of our team since June 2009 and has helped to take our practice to new levels of care, including designing a dental homeopathic kit that helps patients recover from treatment more easily. She enjoys all aspects of dentistry and especially enjoys providing beautiful aesthetics. She feels honoured when she gets the opportunity to turn anxious patients into comfortable and calm patients. Her strong interest in natural health and nutrition complements our practice and is encouraged by her husband Bryce Wylde, who is a Homeopathic Doctor (host of the weekly TV health show 'Wylde on Health' on CP24). When not at the office, she is a very busy mother of 2 children. As a family, they enjoy swimming together on the weekends and baking healthy treats. When time allows, Dr Farber loves kickboxing classes for exercise and movie-watching for relaxation time!
"Working with Dr. Tsang at his beautiful, modern and advanced dental office has been such an enlightening and beneficial experience. Being able to combine my knowledge of natural medicine and dental education has allowed me to practice whole body dentistry which is very patient-centered and therefore beneficial for everyone. I thank Dr. Tsang and all his staff for the opportunity to work and grow together!"
Dr. Steve Andrews, DDS
Dr. Steve Andrews has over 40 years of experience in all areas of family dentistry.
He has had his own family practice in Aurora for 37 years.
He is now a clinical instructor at the University of Toronto in addition to working in private practice here and in Toronto.
Sonia, Hygiene Therapist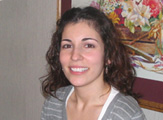 Sonia has been in the dental profession for 10 years. She graduated as a dental assistant from the College of New Caledonia in Prince George, British Columbia.
Sonia then went back and graduated with a diploma in Dental Hygiene.
Sonia made her big leap to the big city of Toronto in the spring of 2002 and is excited to be part of Dr. Tsang's team of dental professionals.
Christina, Hygiene Therapist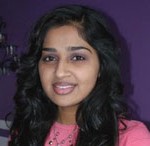 Christina graduated as a Dental assistant and due to her passion for helping people achieve their ideal smile she then pursued becoming a Dental Hygienist. Christina is passionate about helping people achieve a healthy happy smile.
Christina is an honours graduate of Toronto College Of Dental Hygiene & Auxiliaries and is an active member in Ontario Dental Hygiene Association.
Christina enjoys spending time with family and friends taking part in outdoors activities and extreme sports.
Bri, Dental Assistant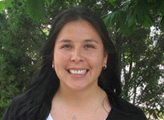 Bri graduated from the level II Dental Assisting program at Fanshawe College in 2001 and from there continued in the dental field caring for other's smiles and working with great dental teams all over southern Ontario for the past seven years.
Bri maintains her certification through attending continuing education courses that relate to the newest technology and procedures. Bri is a cheerful person with a friendly personality.
Bri's special interests include golf, camping, biking, running and she enjoys engaging in new and extreme sports anytime she can — even during the winter months!
Tatiana, CDA Level 2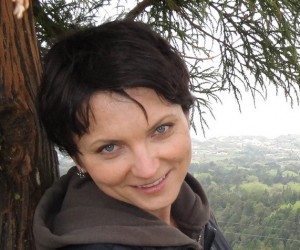 Tatiana was born and raised in Kiev, Ukraine. She is a graduate of the Medix School, Toronto with a diploma in Dental Assisting.
Tatiana had been working as a dental assistant for 5 years prior to joining our practice in 2012.
She is committed to continually updating her knowledge and professional development as a member of Ontario Dental Assistant Association. Tatiana enjoys spending leisure time with her daughter exploring their artistic sides. She also likes decorating and home improvement projects.
Daniela, Receptionist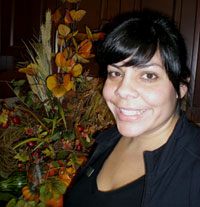 Daniela brings over 4 years of dental experience. She graduated from a Dental Assisting level II course in 2006.
Being a mother as well, Daniela has a way with the people around her, putting everyone at ease and providing not only excellent dental assisting skills but also a unique dynamic to the entire office.
Her pleasant voice will greet you on the phone and she will look after all your needs at the front desk.