Holistic Dentistry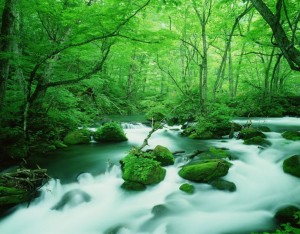 Holistic Dentistry is a contemporary approach to dental treatment; examining the relationship between your oral health and the rest of your body, focusing on overall harmony – not just your teeth!
Preventive care and good dental hygiene are major components in holistic dentistry. These fields of dentistry treatment are concerned with the maintenance of your natural teeth for life with limited dental restorations. We seek to inform our patients in preventive and nutritional dental care. We utilize the most non-invasive dental techniques and aspire to work with you toward a healthier smile. Our practice uses extra precautions when removing mercury fillings to protect the patient and team of dental professionals from the highly toxic mercury vapour gas.
Homeopathic Remedies: These remedies are suggested to facilitate healing and minimize the need for pharmaceutical drugs.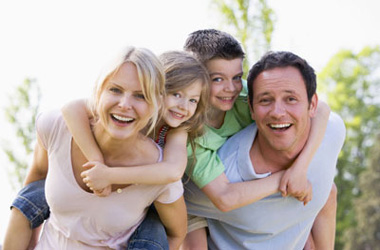 BioSafe Dentistry offered at Dentistry In Aurora encompasses holistic principles and advanced technology.
Here are the Top 10 Reasons to come to Dentistry In Aurora.
1. Ceramic & titanium dental implants.
We are one of the few practices in North America offering the CeraRoot ceramic/zirconia dental implants system. We both receive and provide ongoing training and support in advanced reconstruction techniques. Dr. Tsang is a course director of teaching programs for Osstem-Hiossen, a worldwide leader in dental implant & grafting technology. Dr. Tsang was the first dentist in Canada to use this system, which is the number one used in Asia.
2. Ceramic inlays, onlays & crowns in one visit using CEREC CAD/CAM technology.
Dr. Tsang was one of the first dentists in Canada to incorporate this German technology from Sirona into his practice. This means no sitting with a messy impression in your mouth, no temporary crown or filling that can fall off or allow bacteria to seep in underneath, no need to return for a second visit requiring another injection to finish rebuilding the tooth. Ask us to watch your restoration being designed on the computer monitor and made in our milling chamber.
3. Digital x-rays with low dose radiation.
Dr. Tsang was one of the first dentists in Canada to offer this technology to his patients in the mid-1990's. The amount of radiation is reduced by a whopping 90% from film x-rays. Images are easily viewed on a computer monitor instead of a small film on a lightbox. Accurate measurements are made on digital x-ray images to plan for dental implant surgery.
4. Dental hygiene services with no chemicals & no fluoride.
Much controversy has surrounded the issue of fluoride use in dentistry since it was introduced in North America over 50 years ago. Fluoride has always been listed in medical & toxicology reference textbooks as a poison. It is used as rat poison, so it makes no sense to add it to our drinking water. No country in Europe adds it to their municipal water supply. It is a byproduct of the aluminum & fertilizer industries. There are many natural ways besides using chemicals to disinfect our mouth and gums and encourage our own body to restore its health. For example, salt & baking soda are both inexpensive and effective and were widely used before the chemical industry evolved.
5. Lasers to help gums heal and clean out cavities.
Dr. Tsang was one of the first dentists in Canada to learn about how dental lasers can help patients to receive treatment without drilling or surgery. Lasers are used routinely in medicine & dentistry and offer faster healing with less need for injections. Gums are disinfected and sculpted by a diode laser and encouraged to heal without surgery. Tooth decay is gently removed with an erbium laser, often without the need for a local anesthetic injection. Because the tooth is sterilized with the laser, no bacteria is trapped under the filling. The surface of the tooth is etched by the laser to create more surface area for bonding and better adhesion for the filling. Low level laser energy has a biostimulation effect that promotes circulation & healing of nerves & muscles.
6. Safe removal of silver amamlgam/mercury fillings.
Dr. Tsang is one of the leading holistic dentists in North America who long ago recognized the danger of inhaling mercury vapour from silver fillings. Several precautions are taken by all of our dentists & clinical staff during removal of amalgam fillings to minimize the risk to our health. While drilling, a barrier called a dental rubber dam is placed around the teeth to prevent water spray & metal particles from flying into the mouth and becoming embedded in our soft tissues. High magnification is used to ensure all metal particles are removed from adjacent teeth & gums. Strong high volume suction is used with a special attachment surrounding the tooth called the "CleanUp". A 3-stage HEPA & carbon filter is used with a flexible hose that is positioned near the mouth. A supplemental fresh air supply is provided to your nose. A mercury vapour ionizer sends billions of negatively charged ions across the room to a collector plate.
7. High magnification used for added precision during treatment.
Magnifying loupes and dental operating microscopes are used to help visualize the teeth precisely during treatment. Dr. Tsang was one of the first dentists to adopt this technology in the early 2000's.
8. Biocompatible dental materials, avoidance of metals leading to electrogalvanism & corrosion.
Dr. Tsang & his associate dentists research and select the local anesthetics, filling & ceramic materials and adhesives that have been tested to be the most biocompatible and bio-inert. Patients wtih autoimmune conditions and hypersensitivities to environmental allergens are encouraged to have biocompatibility testing done with either Clifford Consulting in Colorado or electrodermal screening locally. Metal fillings & crowns are tested for electrical currents using an electrician's meter. Most metals usually used in dentistry have long ago been eliminated from our practice. Many patients are disappointed to discover that the porcelain crown they had placed at another dental office is actually a metal alloy crown with a porcelain covering. Dr. Tsang has been placing all-ceramic crowns & bridges for almost 20 years.
9. Holistic principles include teeth connections along the acupuncture meridians.
For those who follow the holistic principles of energy flow along our acupuncture meridians, treatments are discussed with this in mind relative to the energetic connection of our teeth. Each tooth has been mapped to a specific meridian, so can influence the energy flow if there is infection or an electrical disturbance from a metallic filling or crown. Root canal treated teeth are considered to be potentially chronically infected and an energy blockage. Consultations regarding treatment options are offered with these factors taken into consideration.
10. Smile enhancement & aesthetic treatments in one or two easy visits.
Composite resin acrylic bonding can improve our smile significantly in one appointment, often without the need for local anesthetic injections. Colour matches to our natural teeth are easily done in natural lighting conditions with large windows & skylights. Porcelains & ceramics are used with both our in-office CAD/CAM machine and off-site highly skilled dental laboratory technicians. A natural looking smile that we are proud of lifts our spirit and boosts our confidence.